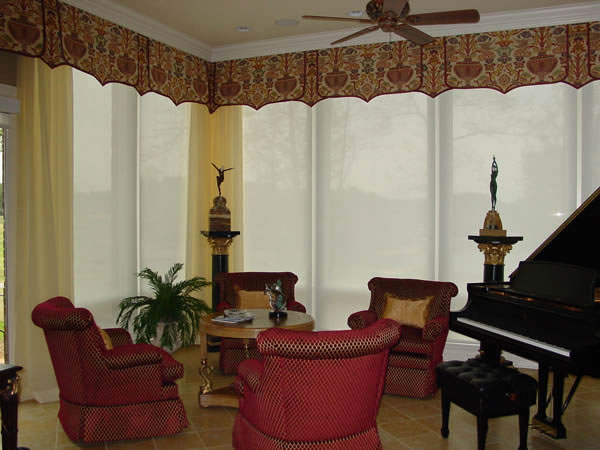 Roller Shades
Control options:
Sivoia QEDâ"¢ is all about convenient control of natural light. Choose from elegant seeTouchâ"¢ keypads or handheld infrared remotes.
Sivoia QED can also be controlled from Lutron lighting control systems such as HomeWorks® and RadioRA®.
Sivoia QEDâ"¢ roller shades offer ultra-quiet operation
Features include:
ultra-quiet operation
precise control of movement
elegant keypads with backlit, custom engraving
optional easy-to-use remote controls
installation in any space, new or retrofit
Also, uniform movement of multiple shades, minimal light gaps and convenient one-touch control from elegant keypads and intuitive handheld remotes. The system can seamlessly integrate with Lutron lighting controls to provide control of all the light in any space, or with other systems such as security or climate control to maximize the efficiency and versatility of any room or building.
Choosing the right fabric
The best control system in the world is only as effective as the fabric it places between the sun and your space. Lutron's huge selection of fabrics ensures you'll find the perfect weave and color for any application—from maximizing a view to providing complete blackout conditions.
green design
Choose from a wide variety of fabrics that are PVC-free.
custom printing
Choose from several printed designs or provide your own to complement any decor.